I've never done this before, but I want to have an day after Thanksgiving sale too!
I am giving this deal to the first three 2012 brides that contact me.
("Early bride" sale!...sorry, lame.)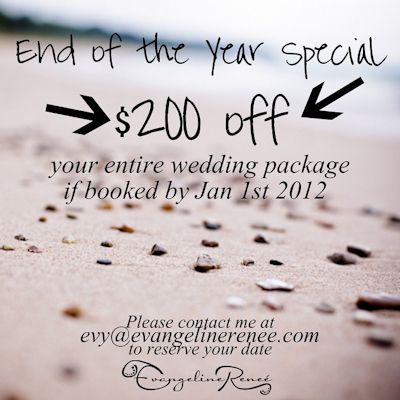 You read that right! Two hundred dollars off!
Maybe you're not getting married but a friend or family member is?
Helping them pay for wedding photography is a wonderful gift that they will remember and appreciate the rest of their lives.
(This deal is not applicable to any package already booked.)